2017 ANNUAL MEMBERSHIP FORMS AND INVOICES HAVE BEEN SENT OUT. IF YOU DID NOT RECEIVE ONE, PLEASE CONTACT THE CHAMBER AND WE WILL SEND YOU ONE! 
LEARN MORE ABOUT US
Incorporated in 1774, just two years before the revolutionary war, Wakefield is made up of 4 villages Sanbornville, East Wakefield, North Wakefield and Union Village. Neighboring businesses in the Towns of Brookfield, Wolfeboro, Ossipee and Milton are also actively involved and members of the Wakefield Chamber of Commerce.
BENEFITS OF MEMBERSHIP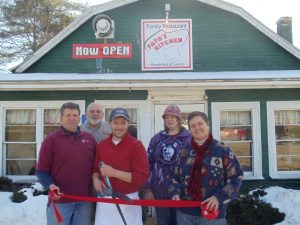 Membership brings credibility to your business.
Increase your visibility in the community.
Create networking opportunities.
---
Keep Up to Date with
Chamber News & Activities